THE ICE DIAMOND FUR LINED BEANIE IS OUR WARMEST HAT WITHOUT SACRIFICING COMFORT.
WARMTH
When tested against market equivalents, thanks to the vegan fur lining the Ice diamond is a clear winner.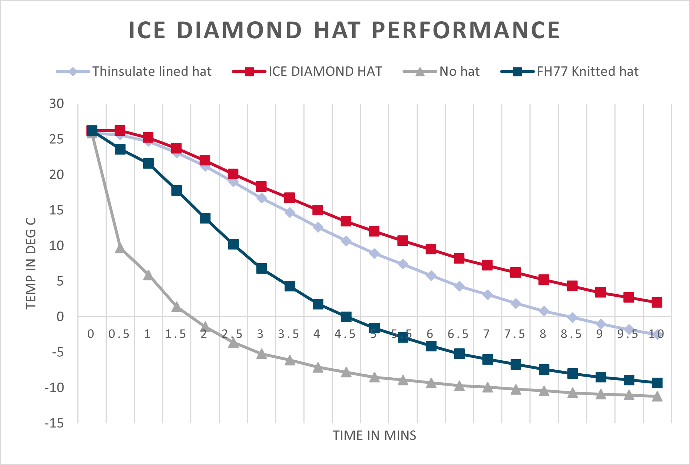 BREATHABILITY & WEIGHT
Even though this is our warmest hat, weight and breathability is not sacrificed.
The vegan fur lining wicks moisture and is lightweight compared to other insulated hats.